Get Antenatal Care Services To Reduce Risks
Antenatal care is a means to identify high-risk pregnancies and educate women so that they might experience a healthier delivery and outcome. Antenatal appointments will allow your midwife and other people in your healthcare team to help both you and your baby stay healthy.
You must make sure that you get the best antenatal care services during your pregnancy. It's also a great opportunity to ask any questions you have about your pregnancy such as what's happening during each trimester, physical pregnancy symptoms, and the birth itself. You may want to ask questions about caring for your baby after birth.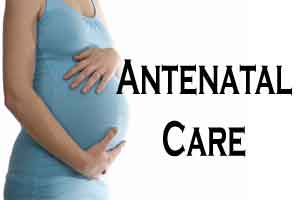 You can also get support to help you with your lifestyle, including mental health or dietary advice, or help to quit smoking or avoid drinking alcohol. You can discuss any problems you might be having at home.
The antenatal care you get throughout your pregnancy depends on:
your health and any risks you or your baby may have
your stage of pregnancy
any problems you may be experiencing
Hence, antenatal care is essential for protecting the health of women and their unborn children. Through this form of preventive health care, women can learn from skilled health personnel about healthy behaviors during pregnancy, better understand warning signs during pregnancy and childbirth, and receive social, emotional, and psychological support at this critical time in their lives.